David's History, and His Many Hats
At Connecticut's Wesleyan University, David was an unfocused, macho, wannabe rock star, with a notable lack of skill on his only instrument, the harmonica. After a near-death out-of-body-experience during the summer of his sophomore year, David began to study thanatology, the psychology of dying and grieving. In decades of study and work since, he has learned to wear many diverse hats:


As an applied cognitive scientist,
he has developed unique and effective ways to teach people how to short-circuit unskillful anger, fear, and desire responses.


As a thanatologist
(one who works with dying and grieving clients), he applies these same techniques to help those in the most difficult of circumstances.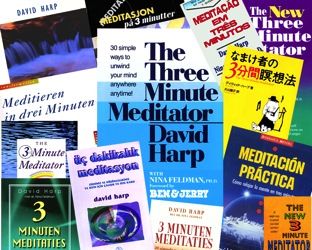 As a writer,
he has written more than two dozen books, including his internationally-acclaimed...
•
The Three Minute Meditator


•
Neural Path Therapy: How to Change Your Brain's Response to Anger, Fear, Pain, and Desire


•
Mindfulness to Go: How to Meditate While You're On the Move

and
•
Three Minutes to Blues, Rock, Folk, and Country Harmonica
.

Many of David's books have sold between 100,000 and 300,000 copies.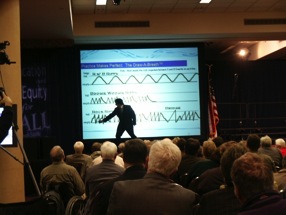 As a corporate speaker,
he combines his two favorite disciplines, applied cognitive science and harmonica, into amazingly interactive presentations for clients ranging from Ben & Jerry's Ice Cream to the FBI, and including Kraft, Merck, Blue Cross and the Red Cross.

Subject areas include Team-Building, Misery Loves Companies (dealing with negativity in the workplace), Peak Communication™, and
Harmonica-Based Stress Reduction
™
.

Group size ranges up to 4,000 participants, and he does ongoing
pro bono
training for the hospice community as well. Please click here to see more photos of
David Harp presentations!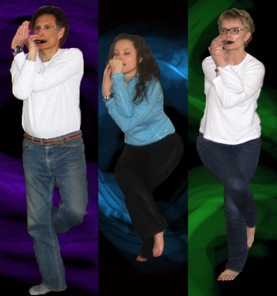 As a mindfulness teacher,
David again applies his two favorite disciplines to teach meditation skills in the most easily accessible, jargon-free, entertaining way possible, and is the creator of
HarmonicaYoga™
, and
Harmonica-Based Mindfulness™
, as presented at North America's largest and best-known Yoga Center, the Kripalu Center for Yoga and Health, in Lenox, Massachusetts.
As a spiritual seeker,
a "spiritual epiphany" on 1/30/85 led him to become a student of famed mindfulness teacher Dr. Jack Kornfield. Other teachers include Stephen and Ondrea Levine, Elizabeth Kubler-Ross, Charles Garfield (with whom David worked on San Francisco's Shanti Project), Sonny Terry, Big Walter Horton, and Paul Butterfield.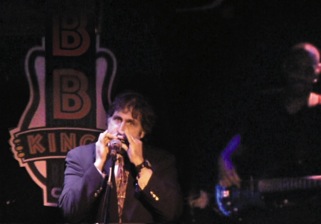 As a bluesman,

David's harmonica speaks for itself.
He is a pro-level player who loves to improvise with other blues, rock, and country musicians. Click on the links to hear him play!

An upbeat Blues "Shuffle":
©D.Harp Country Blues
A Slow Blues:
©D.Harp Slow Blues Short
Some fast Classic Rock:
©D.Harp Short Classic Rock
Some Fifties Style Rock:
©D.Harp Fifties Rock Short
All above music clips C & P David Harp, All Rights Reserved